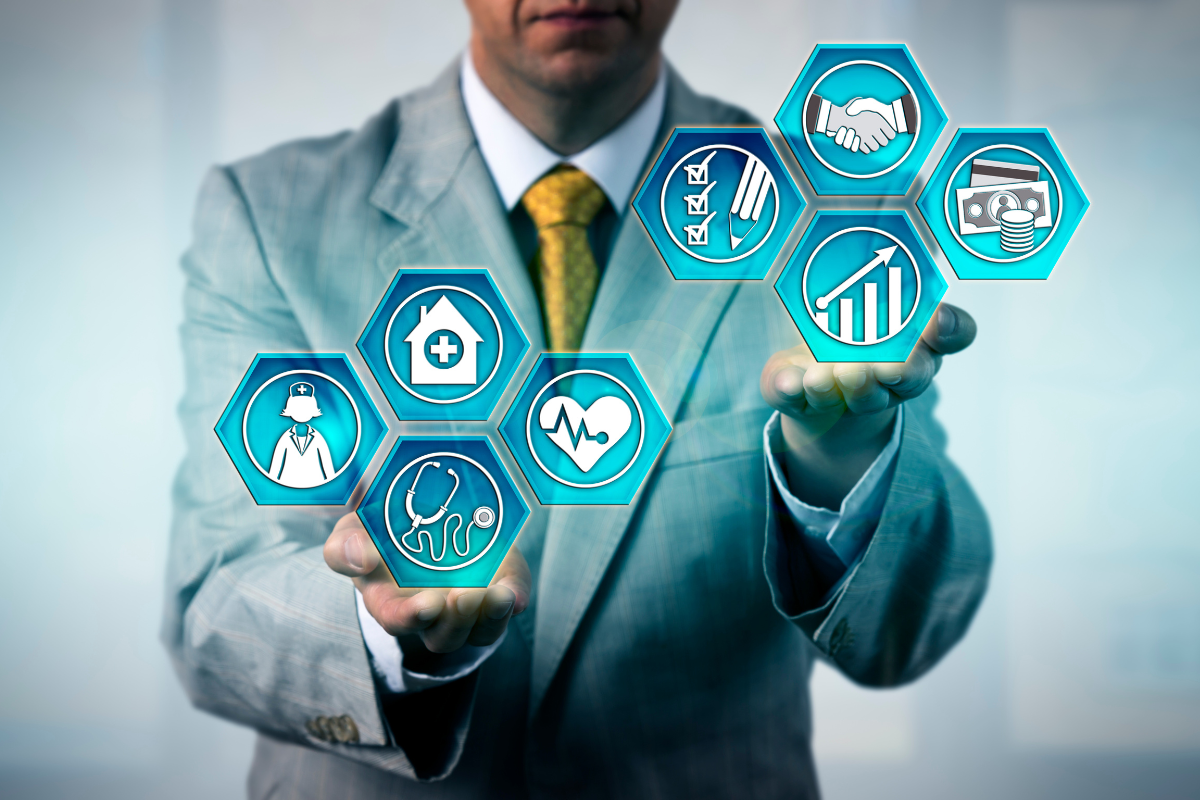 The Future of Healthcare Management Careers
Introduction: In the dynamic world of healthcare, the role of Medical and Health Services Managers is paramount in ensuring the smooth operation of healthcare facilities and services. These professionals, often referred to as healthcare executives or administrators, play a vital role in coordinating and overseeing medical and health services. In this blog post, we'll delve into the details of this essential occupation, exploring their responsibilities, qualifications, work environment, and the promising job outlook for the future of healthcare management careers.
Understanding the Role: Medical and Health Services Managers are tasked with planning, directing, and coordinating the business activities of healthcare providers. They might manage an entire facility, a specific clinical area or department, or a medical practice for a group of physicians. These managers must be adaptable to changes in healthcare laws, regulations, and technology.
Responsibilities: The duties of these professionals are diverse and encompass a wide range of tasks, including:
Developing goals and objectives related to healthcare service efficiency and quality.
Ensuring facility compliance with laws and regulations.
Managing budgets and financial aspects, including patient fees and billing.
Recruiting, training, and supervising staff members.
Creating and managing work schedules.
Representing the facility or department at meetings or governing boards.
Maintaining organized records of facility services.
Work Environment: Medical and Health Services Managers are found in various healthcare settings, with the majority working in hospitals, nursing homes, group medical practices, and outpatient care centers. They often collaborate with other healthcare providers such as nurses, medical assistants, and licensed practical nurses.
Educational Path: To become a Medical or Health Services Manager, a bachelor's degree is typically required, although education requirements can vary. Some employers might prefer candidates with an associate's degree or even a master's degree. Prospective managers also need work experience in an administrative or clinical role within a healthcare facility.
Pay:  As of May 2021, the median annual wage for Medical and Health Services Managers was $101,340. This occupation offers a range of compensation, with the lowest 10% earning less than $60,780, and the highest 10% earning more than $205,620. [source: Bureau of Labor Statistics, U.S. Department of Labor, Occupational Outlook Handbook, Medical and Health Services Managers, at https://www.bls.gov/ooh/management/medical-and-health-services-managers.htm (visited August 11, 2023).]
Job Outlook: The future for healthcare management careers looks promising, with employment projected to grow by 28% from 2021 to 2031. This growth rate is much faster than the average for all occupations. Around 56,600 job openings for these managers are expected each year, on average, over the next decade. This demand is partly driven by the need to replace workers who transition to different occupations or retire from the labor force.
Opportunities for Advancement: As healthcare needs continue to expand, the role of these managers will only become more critical. With experience, managers can advance to top executive positions within an organization, often requiring a master's degree. They might also specialize in various areas such as health information management or administration.
Qualities for Success: Several key qualities contribute to the success of Medical and Health Services Managers, including:
Analytical skills for improving efficiency and meeting goals.
Effective communication skills for conveying policies and procedures.
Attention to detail for organizing scheduling and billing information.
Leadership skills to motivate and guide staff.
Technical skills to stay updated with healthcare technology.
Conclusion: In the ever-evolving landscape of healthcare, Medical and Health Services Managers are vital figures who ensure the seamless operation of medical facilities and services. Their responsibilities span from financial management to staff supervision, with an essential focus on quality patient care. With a promising job outlook and the potential for career advancement, the future of healthcare management careers holds substantial opportunities for those interested in making a significant impact in the healthcare industry.
At Executive Search Associates our mission and our passion is bringing talented people together and we specialize in connecting talented professionals with rewarding opportunities in healthcare management. Leverage our expertise to embark on a fulfilling career journey or find the perfect candidate to lead your healthcare team to success. To confidentially discuss your career CLICK HERE to schedule a meeting or contact Eric Falt: [email protected] or 303-951-6378.